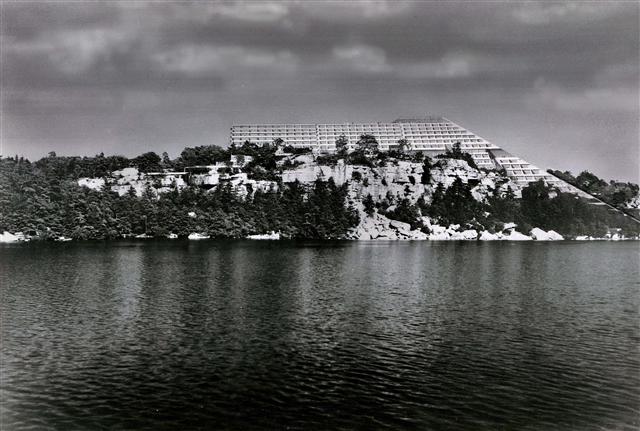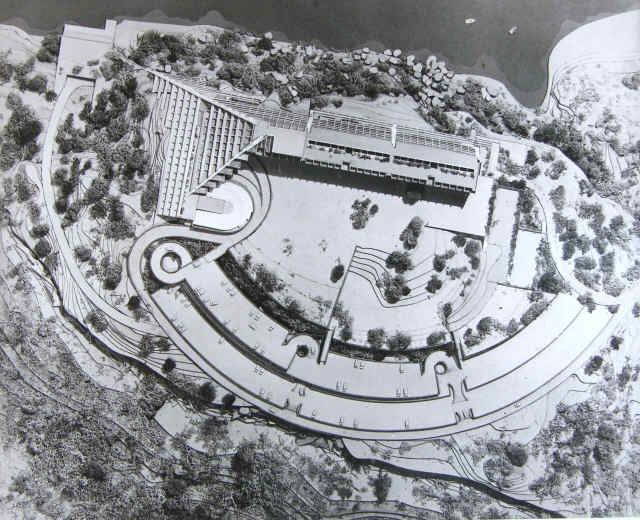 HOTEL ON LAKE MINNEWASKA, NY, USA:
THE CLIFS, THE TREES AND THE WATER MAKE A DRAMATIC SITE FOR THIS HOTEL. NATURE IS LEFT UNDISTURBED
AND THE  BUILDING BECOMES A BACKDROP AND FRAMES NATURE. BY CONTRASTING THE ARCHITECURE WITH  NATURE- BOTH ARE ENHANCED
.
NIGHT CLUB ON THE LAKE IS CONNECTED BY CABLE CAR TO EVERY FLOOR IN THE HOTEL. CARS AND PARKING GARAGE CANNOT BE SEEN FROM ANYWHERE ON THE SITE DUE TO SITING WITHIN THE TOPOGRAPHY.