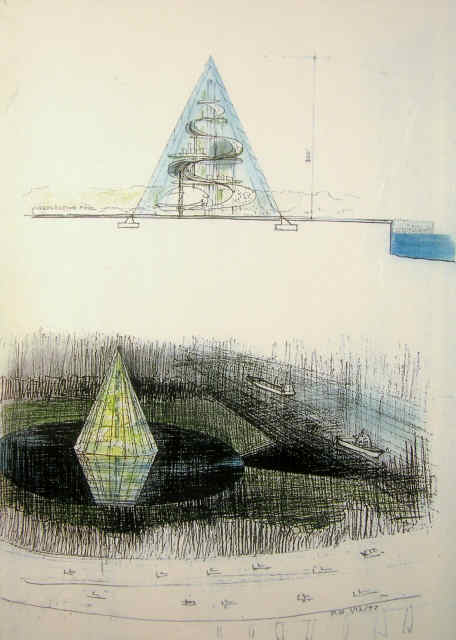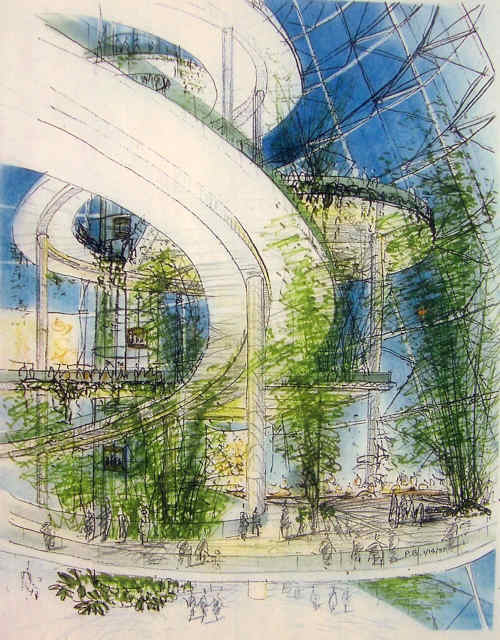 PB                                                                                                     PB
MOHAMMAD ALI CENTER PROPOSAL, LOUISVILLE, KY, USA:
THE CLIENT, MOHAMMAD ALI, WANTED TO BUILD A CENTER FOR TOLERANCE, HOPE AND UNDERSTANDING.
THE PROPOSAL IS A GLIMMERING GLASS CONE IN A REFLECTIVE POOL USING WATER FROM THE OHIO RIVER.
AT NIGHT IT GLOWS LIKE A BEACON OF HOPE. YOU TAKE THE ELEVATOR TO THE TOP AND WALK DOWN THE
RAMP TO ENJOY THE EXHIBITS AND THE VIEWS.
.